About Business
Welcome!

Enjoy a European experience at The Phoenix Club in Anaheim. Inspired by German heritage and traditions, the Phoenix Club has a European charm and warmth that has made it one of the most popular places in the region to gather for dining and entertainment.


As one of the largest venues in Orange County, our facility encompasses 6.2 acres of banquet halls, festival grounds, patio beer gardens and two restaurants. The main building features a European-designed 6,700 square foot ballroom with an elevated stage and a 1,800 square foot parquet dance floor. Level with the Foyer, the Grand Ballroom features a full bar and cocktail area at the rear of the room, 30-foot ceilings and four chandeliers; perfect for an elegant wedding reception.

The Garden Gazebo At The Phoenix Club Is A Beautiful Setting For Wedding Ceremonies. The Gazebo's Lush Trees and Landscaping Create a Romantic Atmosphere. The White Iron Gazebo Has Ample Room To Accommodate Your Entire Wedding Party. Seating For Ceremonies Is Approximately 120 Guests.

The festhalle is an 11,500 square feet tent-like structure which accommodates approximately 700 banquet seating and over 1,000 with picnic tables. It has the flexibility of adding or removing the sides, as weather dictates.

The Couryard of the Feshalle encompasses an outdoor paved, park-like area, with picnic tables permanently located under shade trees.

The Pavilion is a flexible banquet room that can be utilized as one large room accommodating up to 160 guests, seated at tables. A mirrored wall adds depth and grandeur to the room. The room has a portable bar and built-in sound system. The Pavilion can also be divided into two or three rooms for smaller events. Parking and restrooms are conveniently located adjacent to the Pavilion room.

If you have any questions or would like to make an appointment to see our facility please feel free to call or email anytime.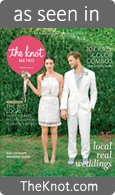 Also listed under
---